We know how frustrating it can be if your dog pulls, mushes, or is just difficult to control when they're on a leash. That's why 2 Hounds Design loves making the patented Freedom No-Pull Harness, a revolutionary walking system that stops dogs from pulling and makes walks more enjoyable for the both of you.
To get a better idea of why customers love the Freedom No-Pull Harness, 2 Hounds Design have interviewed some people that recently switched to the harness. Read on to learn which features they love most!
Easier Walks
Of course, this is the main reason why people buy harnesses. Even the largest dogs with strong inclinations to pull can benefit from the No-Pull Harness, which is why they fit dogs weighing anywhere between 6kg to over 113kg's. No matter the size of your dog, the Freedom No-Pull harness will help your pup stop pulling and improve their walking behaviour.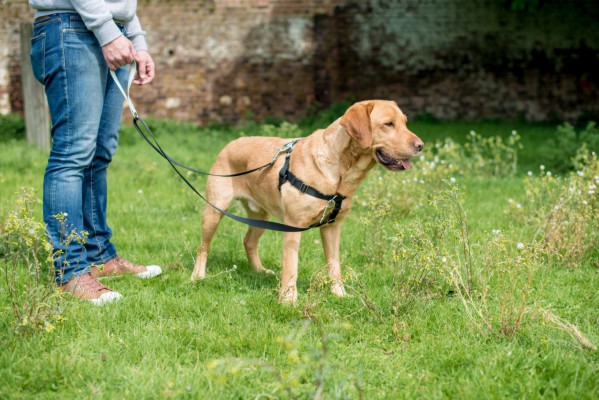 2 Hounds Design customers report that when using the Freedom No-Pull Harness, their dogs are easier to control, more responsive to commands, and pull decidedly less than they did with other harnesses.
Easy Sizing Process
Using the harness sizing chart, you can easily measure your dogs at home and order the size that will best fit your pooch. 2 Hounds Design customers report that the chart is accurate, and by following the suggested measurements, they received a harness that fit their dog well. Plus, with multiple connection points, the Freedom Harness offers additional sizing customization, since you can tighten and loosen many parts of the harness.
Comfort
Many dog owners may have tried out harnesses that made their dog chafe, which isn't a good experience for pets or their owners. 2 Hounds Design are passionate about creating products that are comfortable for their four-legged friends, which is why 2 Hounds Design harnesses are lined with Swiss velvet. This lining prevents rubbing and chafing, and makes the harness more comfortable to wear.
The Swiss-velvet lining combined with multiple connection points makes it easy for dogs to get used to the Freedom No-Pull Harness. In fact, some customers reported that their dogs seemed more comfortable when they had the Freedom No-Pull Harness on. One customer even stated that his dog's demeanour changes when she has the harness on, and becomes more docile and calm.
Multiple Connection Points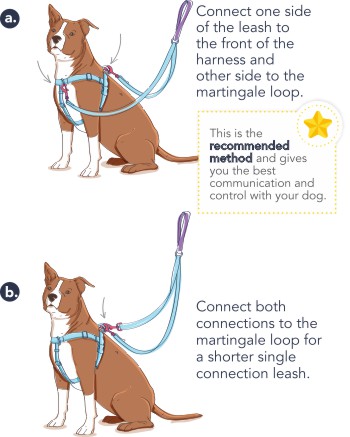 2 Hounds Design harnesses are unique because they feature two connection points. The patented control loop on the back of the harness gently tightens to discourage pulling, while the optional connection ring on the front of the harness allows you to redirect your dog's attention back to you for treats and training throughout your walk.
Better Behaved Dogs
In the end, more pleasant walks mean you can safely walk your dog more often and for longer periods. Our customers have said that since using the No-Pull Harness, they've seen a difference not only in their dog's walking behaviour, but also in their general behaviour. As we always say, a tired dog is a well-behaved dog, and our customers certainly agree!
Hear For Yourself!
Still not convinced? Read what customers have to say about switching to the Freedom No-Pull Harness:
"The Freedom No-Pull Harness has made us both happier and healthier companions!" LaRae R.
"The no pull harness is an effective and safe method for helping to curb strong pulling dogs. Going on hikes with the dog is more enjoyable and my dog's pulling behavior has improved with the harness. The double leash system is a unique approach that gives you added control when needed." – Jeff W.
Are you ready to safely walk your dog, stop them from pulling, and create a better dog-human relationship?
Shop our selection of Freedom No-Pull Harnesses now!